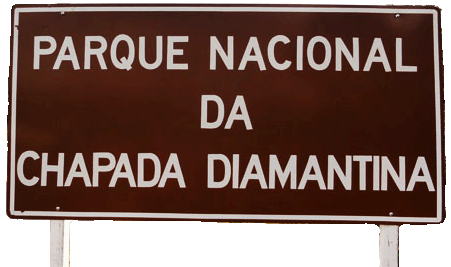 Be amazed by Chapada Diamantina National Park
The Chapada Diamantina region is semi-arid, however it has no shortage of water, from the many rivers and streams. On average, the altitude of the park is between 800 and 1000 meters above sea level, although parts are as high as 2000 meters above. In this place is located the highest point of state in Pico do Barbado with 2,036 meters. The park is typified by hills, mountains, valleys and monoliths, with few plains. Let us be completely clear about one thing : the nature in this National Park is absolutely overwhelming...

There are many, many places available for hiking.

One of the attractions you could go to is the 380m high Cachoeira da Fumaça waterfall, watch the impressive 'smoking scenery' in the next video :
Remember, TRANSPORTS (over land) are ALWAYS with a private car/driver and INCLUDED in ALL our packages..
Generally, as we arrive in Lençois, the portal of Chapada Diamantina, in the early afternoon, we first take a look in the local orchid garden, with many local (as well as some interesting hybrids)growing flowers. Some even have a smell you'd never expect ;-)
After this we'll go up for a first view (with an impressive sunset if the weather conditions are right) of the park from the mount Pai Inaçio.