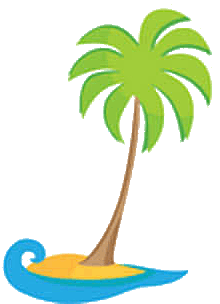 Let us organise your stay in Bahia in the most efficient AND flexible way. We guarantee you will have a perfect quality travel-experience, at a the best availabel price.
Dear traveller,

Today we have many TRAVEL-PACKAGES.
Here you will find an overview, with pictures of the places to visit.

Each of our packages is PRIVATELY organised exclusively for you and your partner (or family) and can be fully customized to your specific wishes if you would like so.
ALL our services have terrestrial and private transports included, as we always think of your well being and comfort.
At all time you will be assisted in your language (English, Français, Deutsch, Nederlands or Portugès).
Do you have specific wishes for your upcoming travel to Bahia / Brazil ?

Would you like our complete catalogue with detailed programs with the best price / quality available on the market ?
Would you like a quote for a tailor made package or a specific service ?
Please do CONTACT us NOW or get in touch via phone, whatsapp or email.


To complete our services we can provide reliable AIRPORT transfer (24/7) to / from any destination in Bahia, at any time.

We personnaly collect travellers from the airport avoiding you the hastle of 'finding a cab' with a driver that is not really speaking your language and pretends to know the straightest way to the place you need to be going.
We will bring you safely to any hotel / appartment (or any adress) you need to be in Salvador.

We alse have availability for transfer to virtually every destation in Bahia like for example Imbassai, Costa de Sauipe, Praia do Forte, Tree Bies resort, the islands Morro de São Paulo or Boipeba via Valença, Club Med at Itaparica Island, Cachoeira, Marau, Itacaré, Ilheus, Aracaju, Mangue Seco, etc ...(see our TRANSPORTS - page for more info).

To top off our interesting offers below we offer a FREE Brazilian SIM-card for your smartphone WITH 1 week of unlimited free calls (in Brazil) and 2GB of internet acces volume (for every customer that makes a reservation with us for at least 4 days for minimum 2 participants)

Overview of our ALL-IN-PACKAGES : The pictures (all taken during our own tours) give you a overview of the places we will visit !


Pack 1 * a 5 days nature discovery in Chapada Diamantina.

A perfect 5 days (4 nights) trip to discover the best of the National Park Chapada Diamantina walking with an extinsive choice of beautiful mountain-trails like Mount Pai Inaçio, and waterfalls like the famous Sossego-falls, Cachoeira da Fumaça, Poço Azul, Poço do Diabo, Mucuzezinho Falls, Gruta da Fumaça, Pratinha, Valé do Capão, etc.
You will be hosted at the charming and extremely calm located Alto do Cajueiro pousada (inclusive breakfasts) to enjoy a relaxing stay in the middle of the upper Lençois forest.
Optionally you may opt for a an upgrade to the Pousada Bosque no Canto, or even for the luxurious Hotel Canto das Aguas.


Pack 2 * a 4 days low BUDGET Discovery of Chapada Diamantina.

This is a 4 days (3 nights) trip to the National Park Chapada Diamantina with a visit of the highlights of the Park, specificly for persons who have little time to spend but want to see the essentials like the Sossego or Fumaça waterfalls and the most famous Morro de Pai Inaçio. You will be hosted at the charming and extremely calm situated Alto do Cajueiro (breakfasts included) pousada to enjoy a relaxing stay in the the Lençois forest at a few minutes walking from the center of Lençois.
Optionally you could also opt for a an upgrade to the Pousada Bosque no Canto, or even for the luxurious Hotel Canto das Aguas.


Pack 3 * a 3 days low BUDGET Discovery of Chapada Diamantina.

3 days nature trail discovery in Chapada Diamantina.
For people who have little time to spend but want to see the essentials This is a 3 days (2 nights) trip to the National Park Chapada Diamantina with a visit of the highlights of the Park like the 1.160m high Morro de Pai Inaçio, the lucious forest trail to the Sossego falls, Riberao do Meio, Poço do Diabo falls and Mucugezinho You will be hosted at the pousada Alto do Cajueiro pousada to enjoy your overnight stays in Lençois's forest.
Optionally you could also opt for a an upgrade to the Pousada Bosque no Canto, or even for the luxurious Hotel Canto das Aguas.


Pack 4 * a 2 day mini LOW BUDGET trip to Chapada Diamantina National Park.
This is a quick trip to the National Park Chapada Diamantina with a visit of the highlights of the Park, specificly for persons who have a low budget and very little time to spend in Bahia.
You will be hosted in the charming Pousada da Helia (or equivalent, depending on availability at the time of your reservation).
Optionally you could also opt for a an upgrade to the, Pousada Alto do Cajueiro, or Pousada Bosque no Canto, or even for the luxurious Hotel Canto das Aguas.

Pack 5 - 6 - 7 * TREKKING in Chapada Diamantina.
These trekking packages are available for the central region (Chapada from East to West), the Pati valey, and the heavier Pati to Andarrai trek.

Each pack includes a 2 nights (with breakfast) at a pousada (first and last night) and all food during the trekking, with a local native specialized trekking guide (who speaks Engliah).
Pack 5 includes a 3 days trekking from Lençois (East of the Park) to the Valé do Capão (West of the Park).
Pack 6 includes 3 days trekking in the famous Valé do Pati, starting in Guiné. Pack 7 includes a 5 day trekking from de Valé do Pati all down to Andarrai.
Please mail us for your interest to get our detailled programs.



Pack 8 * TREKKING to the roof of Chapada Diamantina.
For advanced and experienced trekkers, a 7 day stay in the National Park. including a 4 days trekking to climb the 3 highest mountains of the North East of Bahia, the Barbado (+2.000m), Almas and Itobira.
Mail us to receive the program for this impressive trekking (for advanced trekkers only!)



Pack 9 * 8 days discovery incl 3-days trekking in Chapada Diamantina.
A nice alternative trip to "THE" Park of Bahia, an 8 days (7 nights) trip to discover the best of the National Park Chapada Diamantina in a relaxed fashion. We will also do a 3 days trekking through the Valé do Pati. You will be hosted at the charming and very calm situated Alto do Cajueiro pousada to enjoy a relaxing stay in the middle of Lençois's forest.


Pack 10 * 3-days beach-trekking-trip around Itaparica island.
This is a completely different approach to travelling in Bahia and a unique offer on the local tourist scene. We will be trekking along the most beautifull beaches of the island, and staying in local guest houses.


Pack 11 * 4-days LOW-BUDGET Salvador.
Discover the rich history and culture of Salvador during 4 days (3 nights), accompanied by your personal guide/driver who knows the city in and out.


Pack 12 * 5-days Salvador discovery-tour.
Discover the finest of Salvador and it's surroundings during 5 days (4 nights) accompanied by your personal driver and guide who will be available exclusively for you and your partner/family.


Pack 14 * A week in Colonial Bahia.
During this week I will take you back to the Colonial roots of Bahia, in a very alternative fashion, long away from the beaten tourist tracks. We will start in Salvador and then have a look inlands drive along some romantic landscapes, along the city of Santo Amaro to the typical colonial city Cachoeira. From here we walk around, meet with locals, visit a traditional cigar factory, manioc plantations and so on. If you like discovering the local population this trip is a must ! During this week you will also see the more festive side of Bahia during a trip on the All Saints Bay with a traditional schooner for a visit to the islands of Frades and Itaparica.


Pack 15 * Colonial Bahia & Chapada Diamantina.
In this travel we combine several interesting aspects of life in Bahia, with a nice mix of a relaxing nature and an intense cultural immersion. We travel along the rural, typical colonial inlands of Bahia up to the National Park Chapada Diamantina (where we will see one of the highest waterfalls in South America with 380m and an impressive cave-system stretched over 120kms). Of course Salvador and it's wide surroundings are on the program.


Pack 16 * Salvador & Chapada Diamantina & island Morro de São Paulo LOW BUDGET.
In this package I take a different approach. We will combine a cultural immersion in Salvador, an intense nature discovery in the Park of Chapada Diamantina and a few days tropical relax on the island of Morro de São Paulo.


Pack 17 * Totally Bahia – a complete package to discover the best of culture / nature / relax in Bahia !
This is THE most complete package to discover most of the highlights of Bahia during 14 days (13 nights). You will have a selection of the finest places to see, some intense moments sharing the cultural heritage, beautiful views in the National Park, relaxing at the beach, in short everything you need for a total experience of Bahia.

Please do get in touch with us for a complete program of this package.



Do you have specific wishes for your upcoming travel to Bahia / Brazil ?

Would you like our complete catalogue with detailed programs with the best price / quality available on the market ?
Would you like a quote for a specific service ?
Please do CONTACT us NOW via EMAIL or get in touch via Whatsapp



Thank you for your visit Hope you enjoyed yourself
You were visitor n°