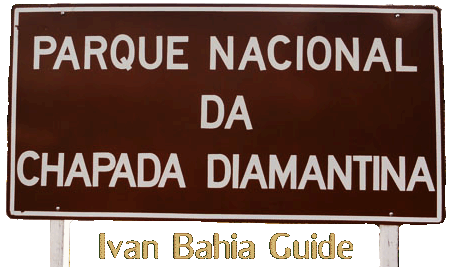 Enjoy the amazing nature in Chapada Diamantina National Park whilst walking or trekking.
Chapada Diamantina is a 1,520 km² large national park in the center of the State of Bahia (NE Brazil), and is also refered to as the "Brazilian Grand Canyon".
This park is located about 430 kilometers West from Salvador.

The region became famous during the 19th century for the Diamond exploration since 1844 (which lasted until 1990),
The National Park was finally founded in 1985 by President Sarney.
Today it is considered one of the most beautiful National Parks in Brazil, and often referred to as the "Brazilian Grand Canyon".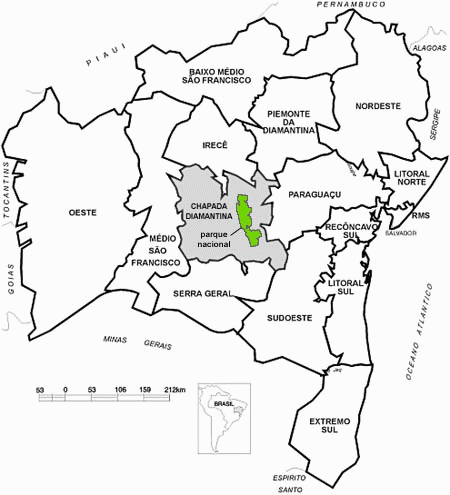 The Chapada Diamantina National Park is located almost exactly in the center of the State of Bahia,
Come trekking or hiking with us and you will discover the overwhelming views of this National Park in a very different way.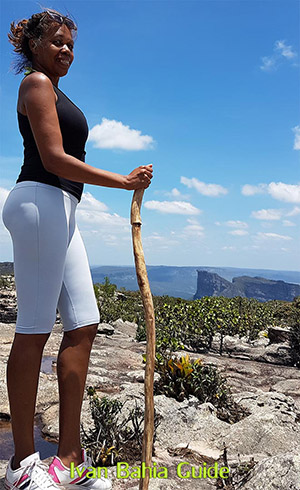 Adapted to your wishes we bring you -
day-tours, hikes and trekkings
- to discover loads of amazing natural spots, at your tempo.
For those who already reserved all their hotel-nights in Salvador, or those who have really little time we develloped a
NEW and EXCLUSIVE formula : Chapada Diamantina in a flash
, a 1 day discovery tour of the National Park.
There is indeed quite some distance involved, but during that mileage you can comfortably sleep in the car and accumulate your energy for walking the hottest spots of the National Park.